Full Service Body Shop
Collision repairs at T.N.T. are complete bumper to bumper. Our certified Technicians complete all repairs in our shop. Our reputation and your safety are at stake. That's why we insist on doing the job ourselves. These days it's almost impossible to be in an accident without involving some type of mechanical repair. For this very reason six years ago we became a full service shop. Adding tires and accessories sales as well.


Collision Repair
Auto Body & Refinishing
Frame & Unitized Structure Repair
Suspension Repair & Wheel Alignment
Mechanical & Electric Repair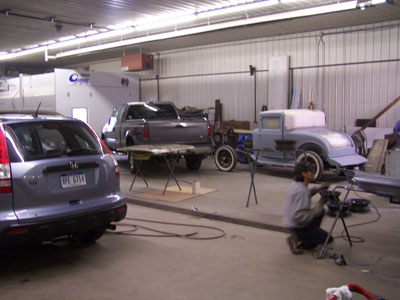 The Shop is equipped with 2 Chief Frame machines with the reputation and experience to put it straight. Computerized wheel alignments follow all frame repairs to insure proper tracking, straight steering wheel and no pulls driving. All collision repairs and painting are guaranteed 3 years. Our Sherwin Williams paint mixing system puts the color right every time. "Sherwin Williams a name you can trust"